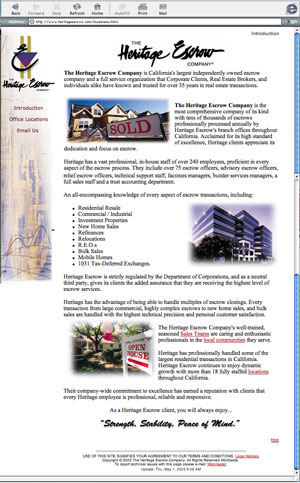 (Above)
TCI developed the corporate collateral for the company by holding strategy brainstorm session with all 22 branch managers, then authored brochure to reflect company positioning as approved by executive management. TCI also worked with company vice presidents to improve brand positioning oin existing and new catagories of business developement.
TCI also researched stock photography and competitive materials to produce a rich and distinctive brand message, while preserving the equity of the 35 year old logo and company values.
(Left)
TCI also authored the Heritage Escrow website which included periodic updates of offices and company movement.